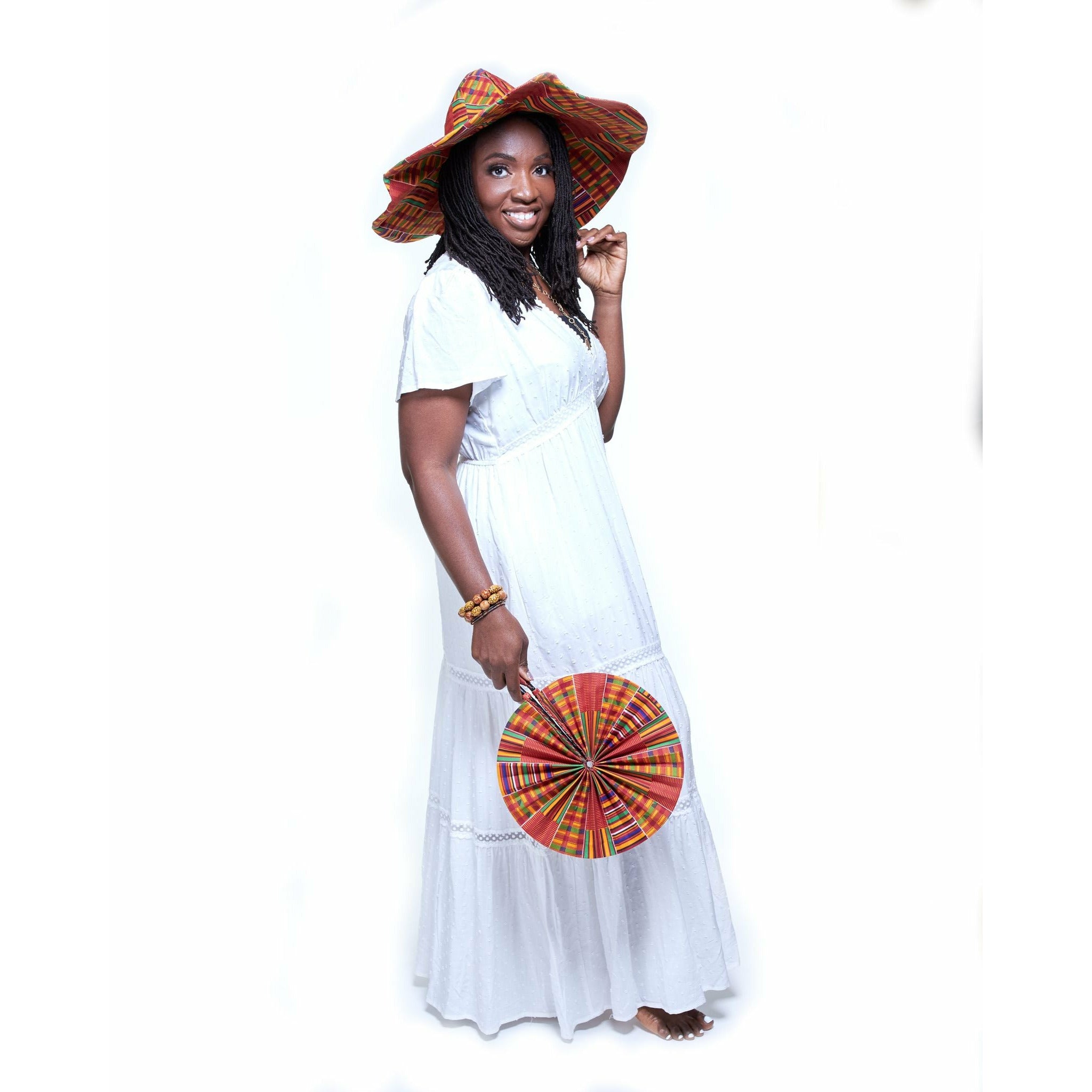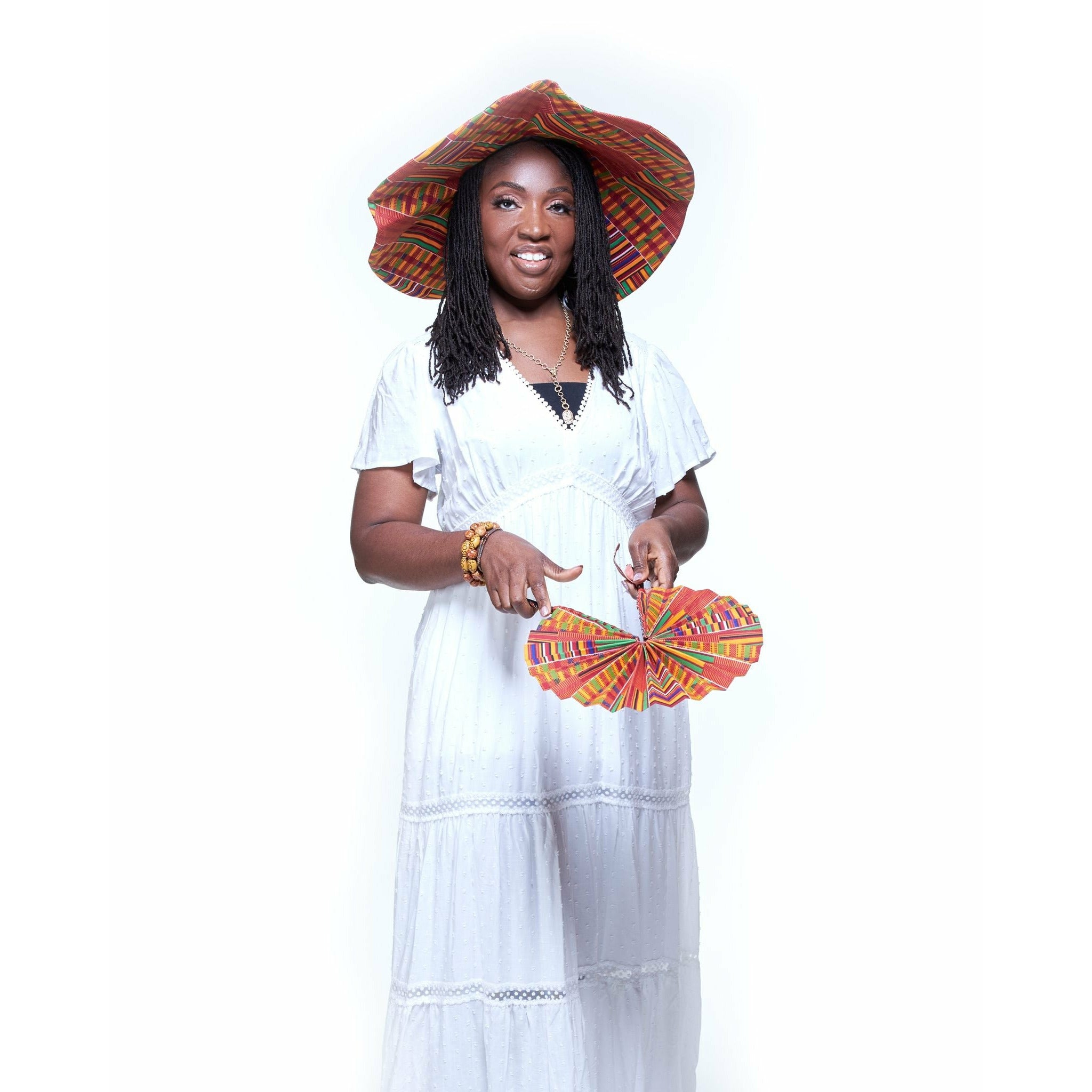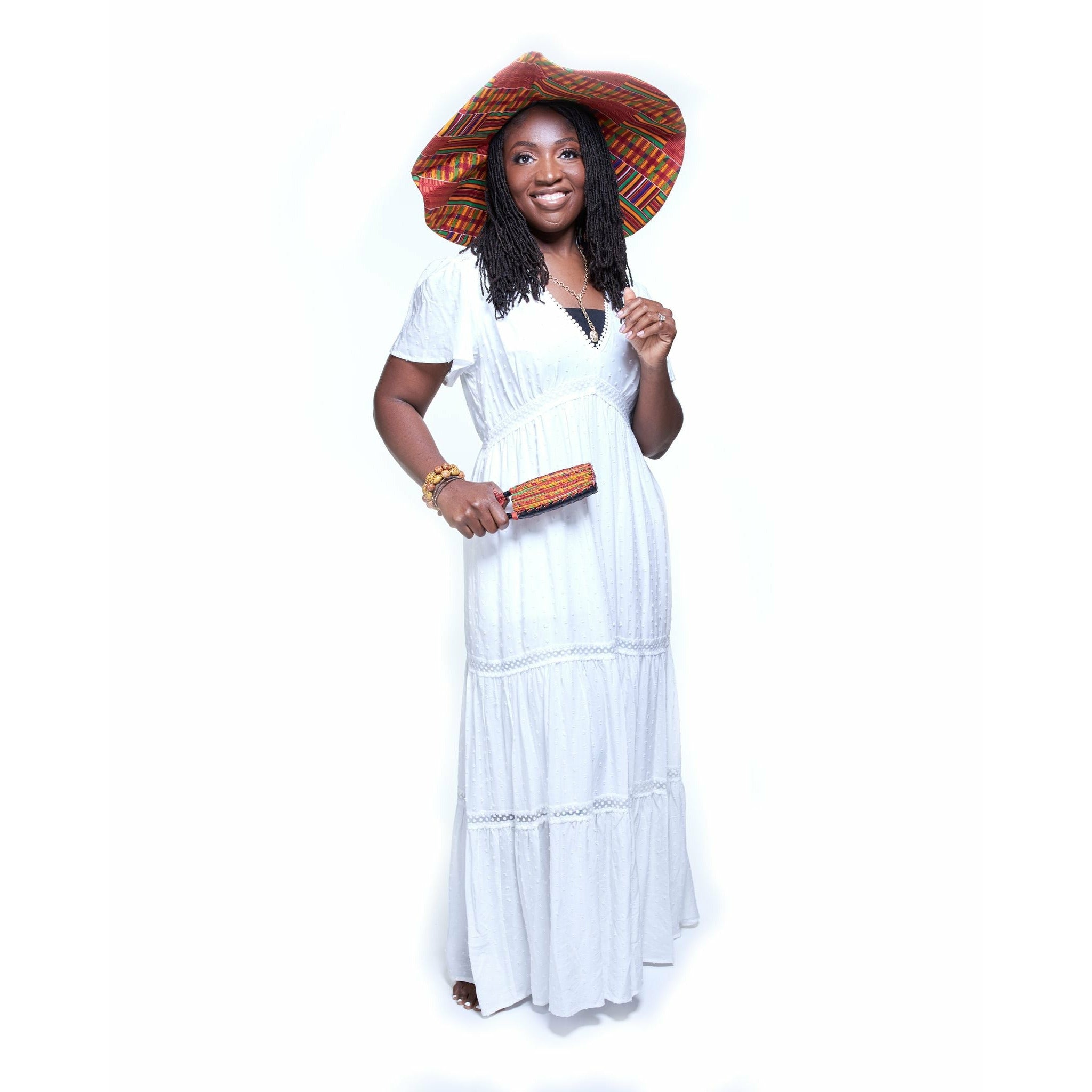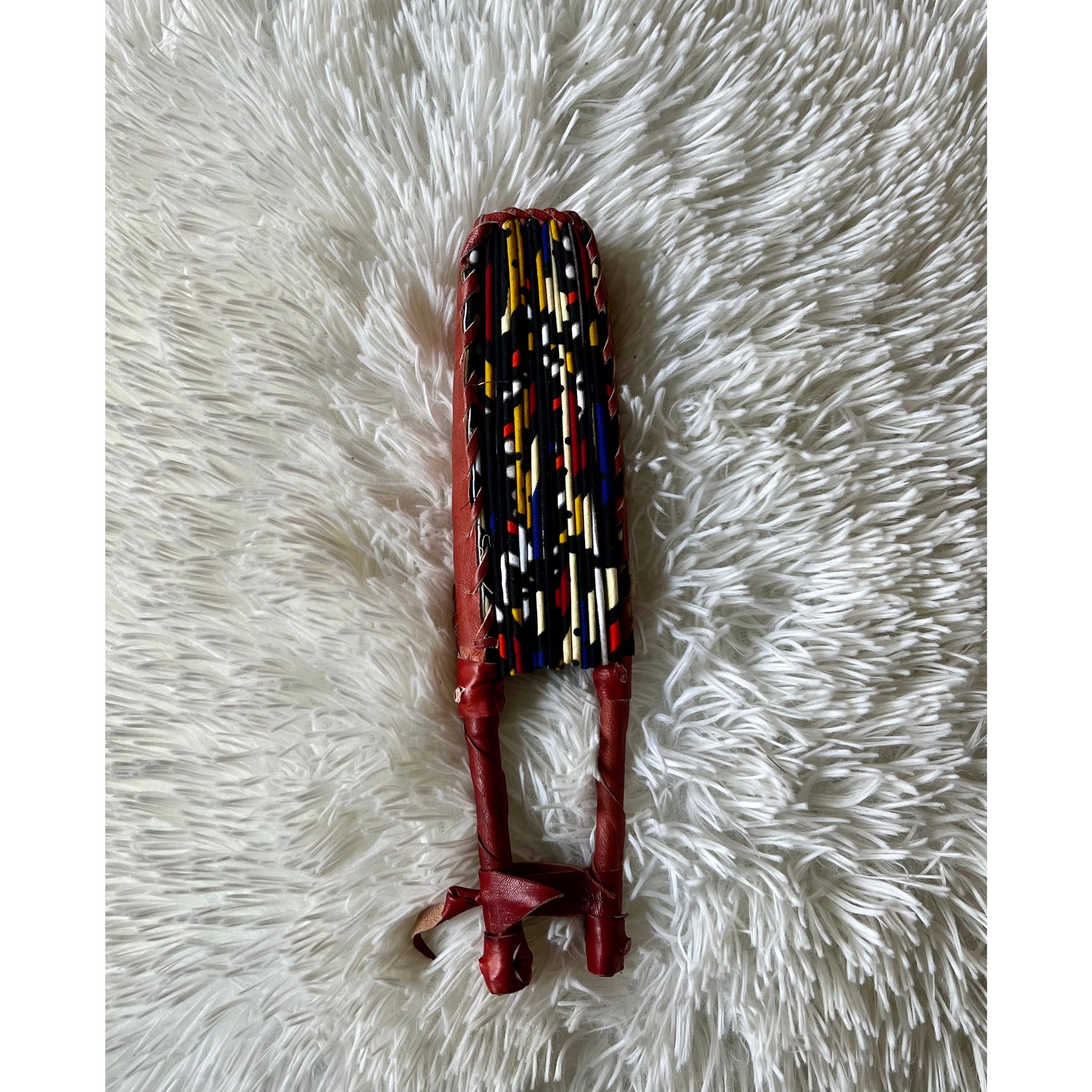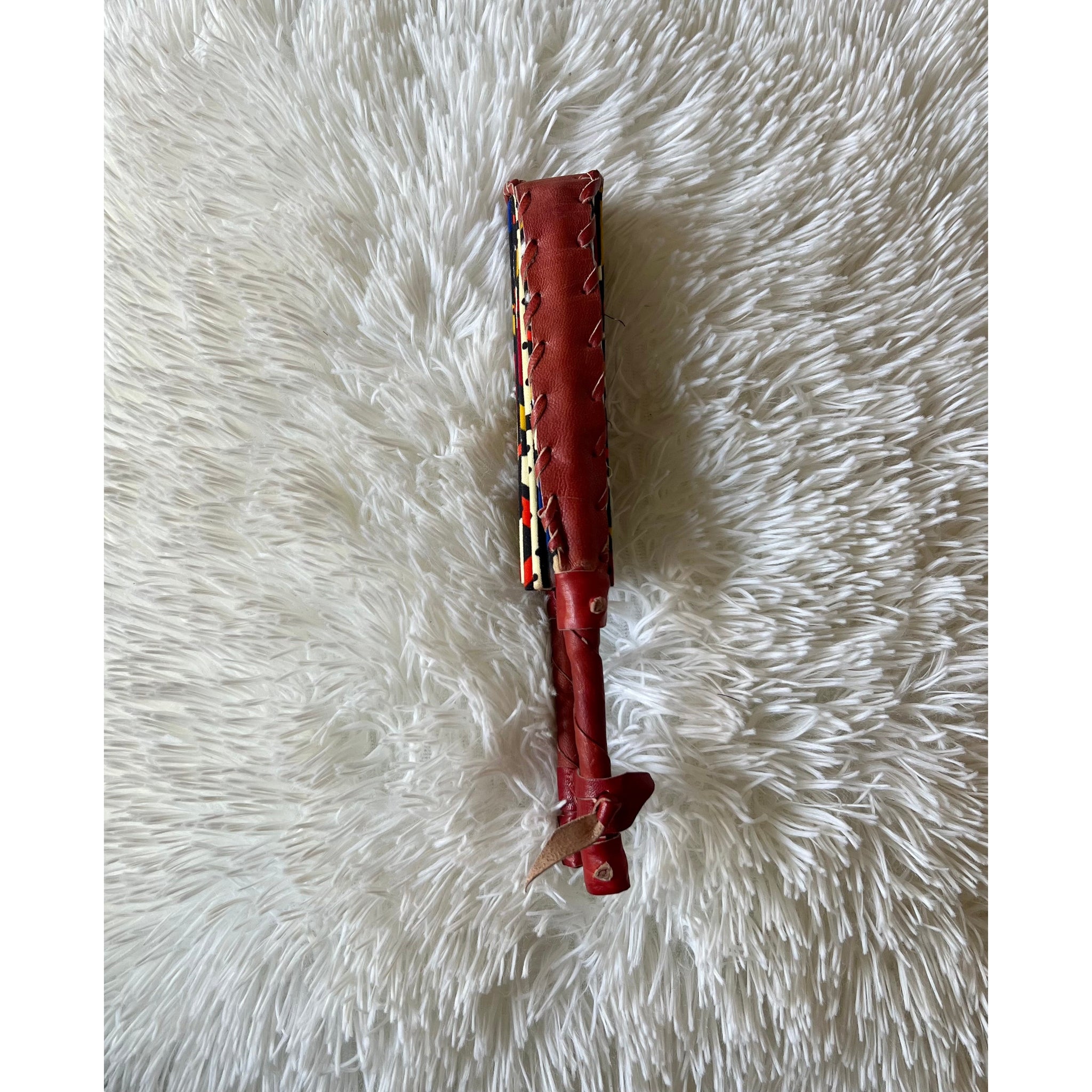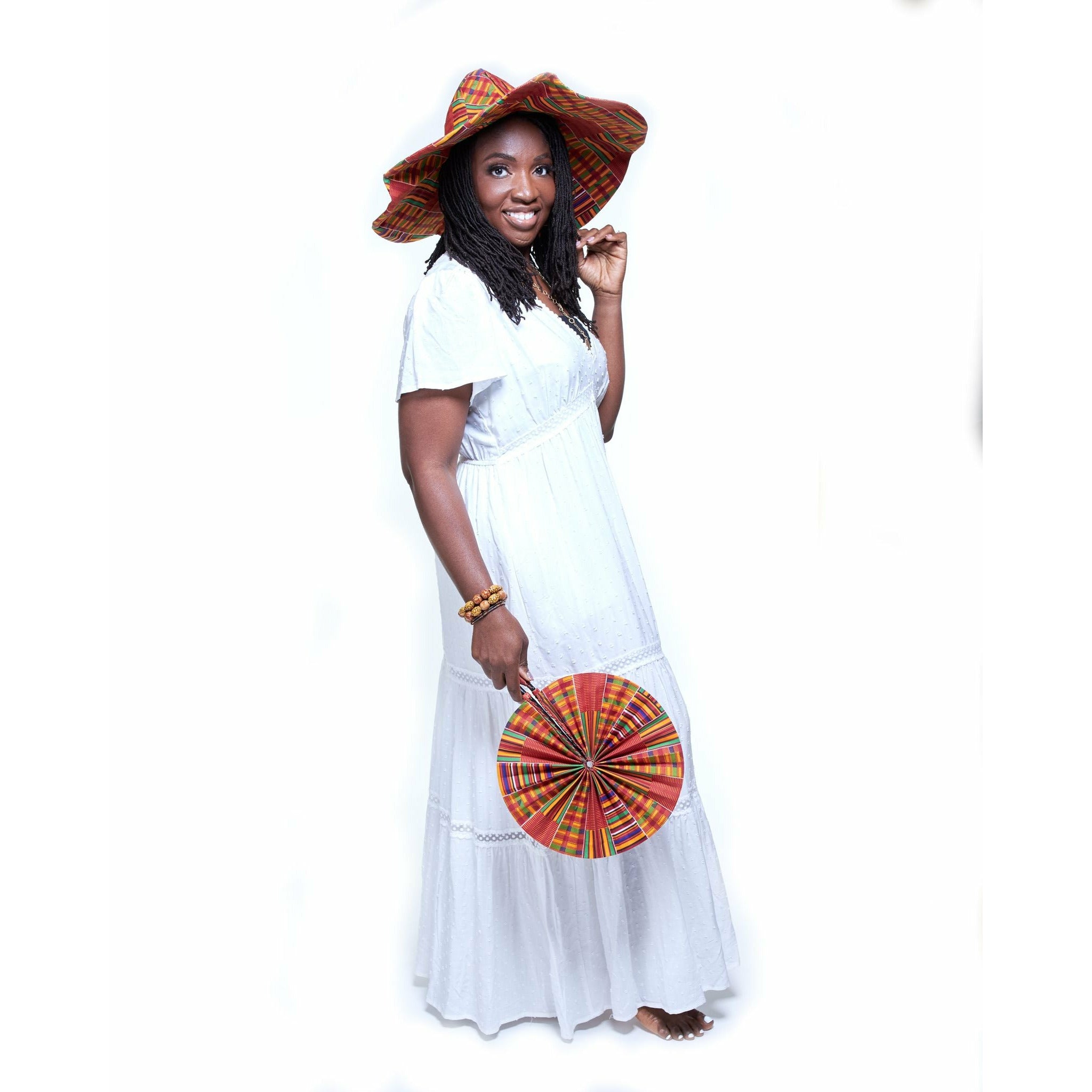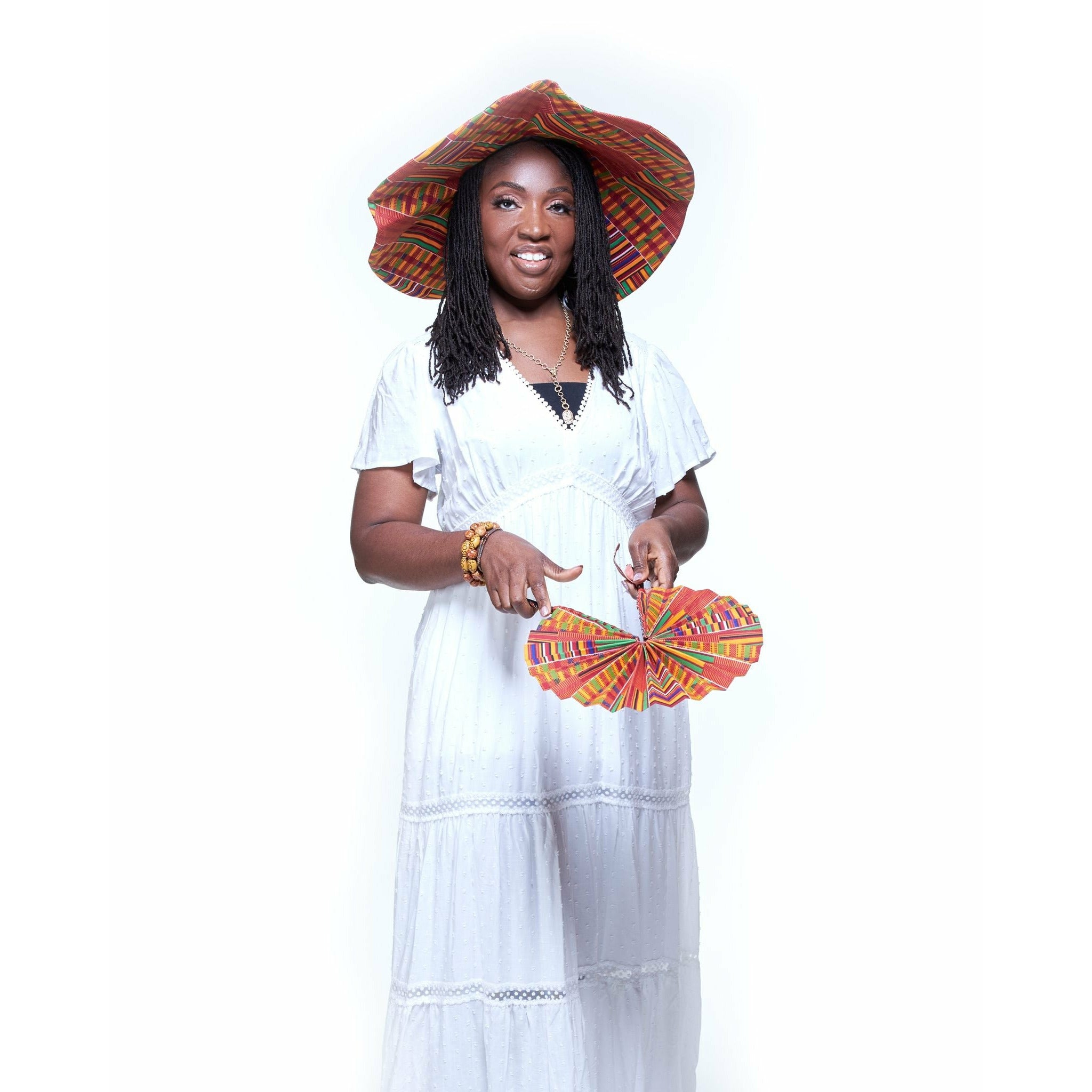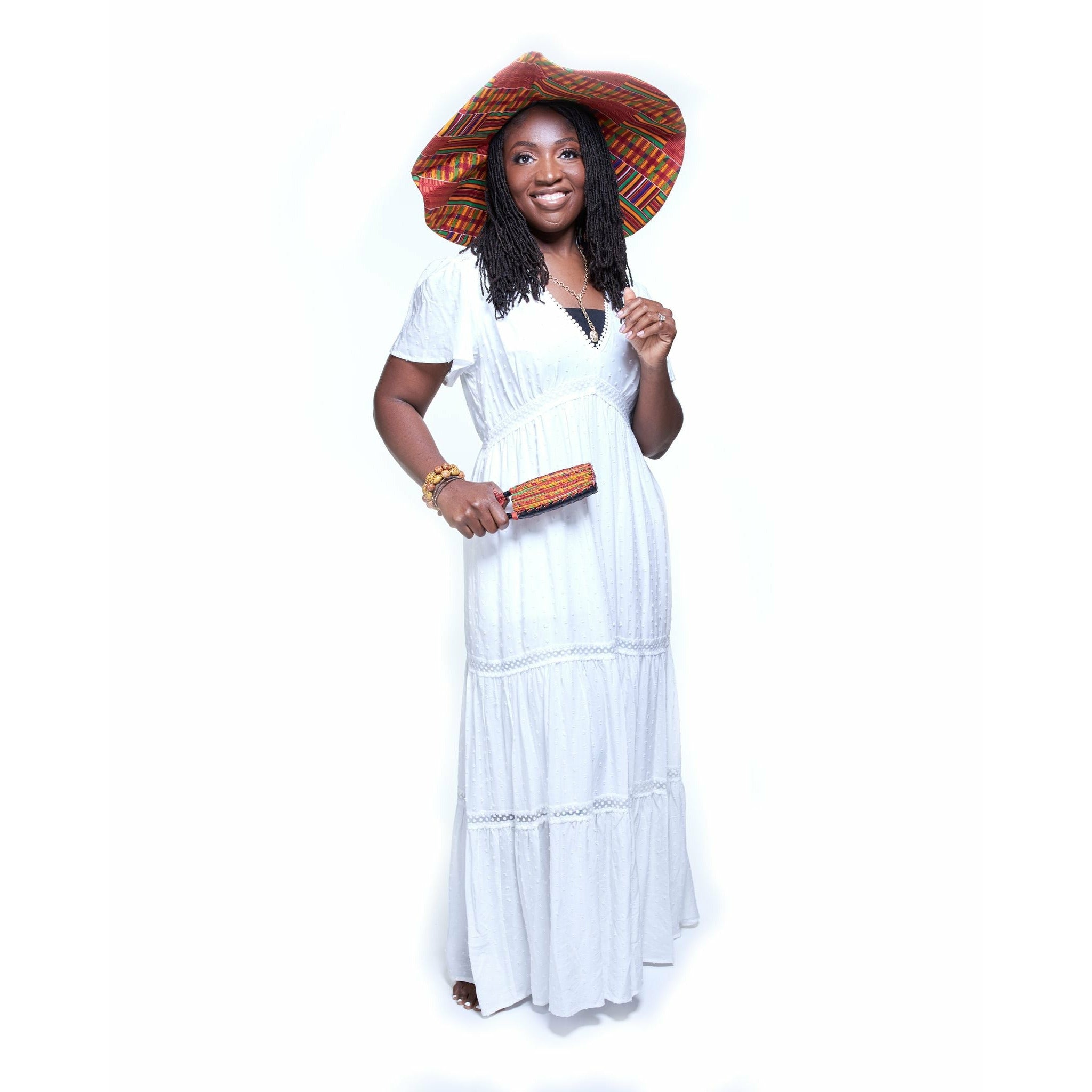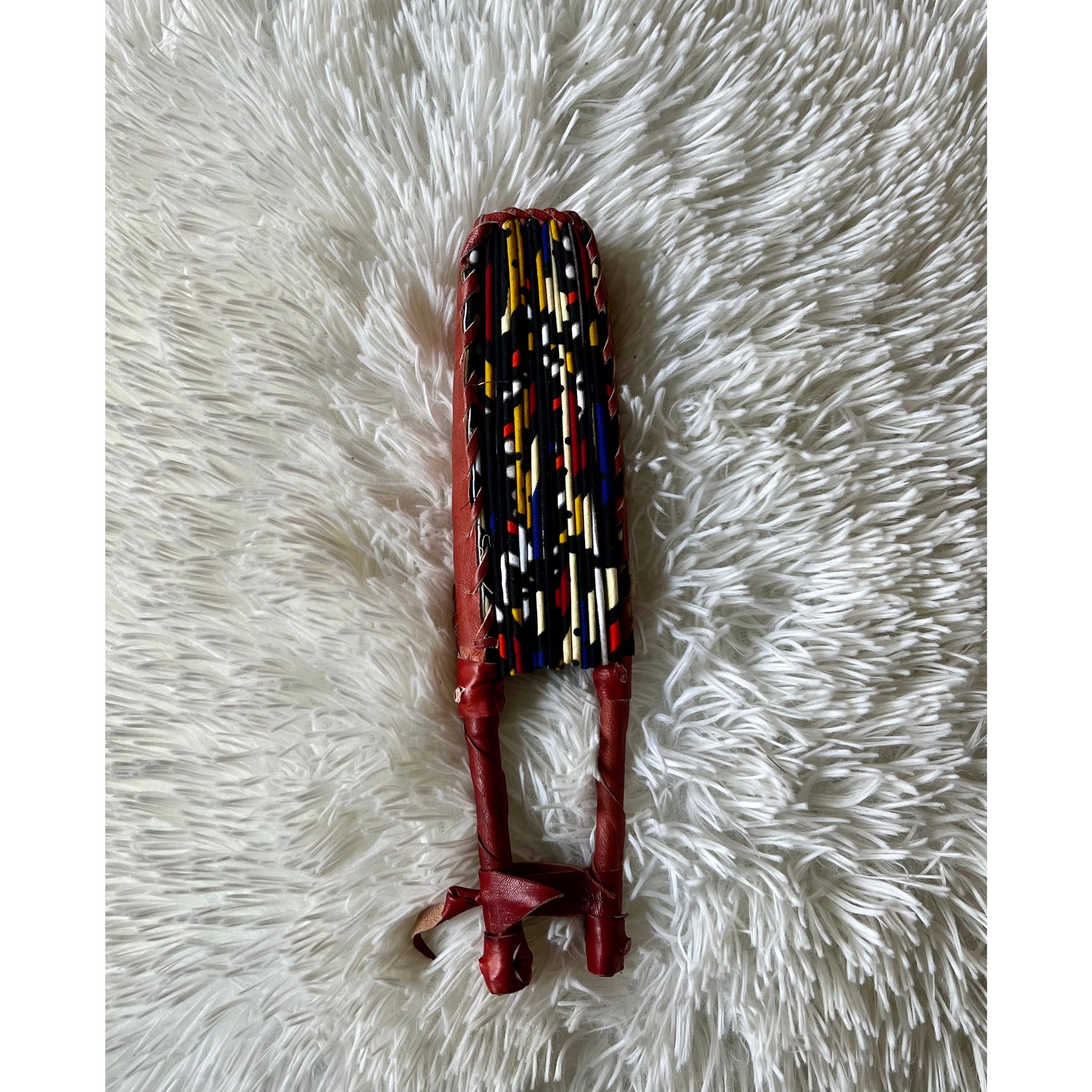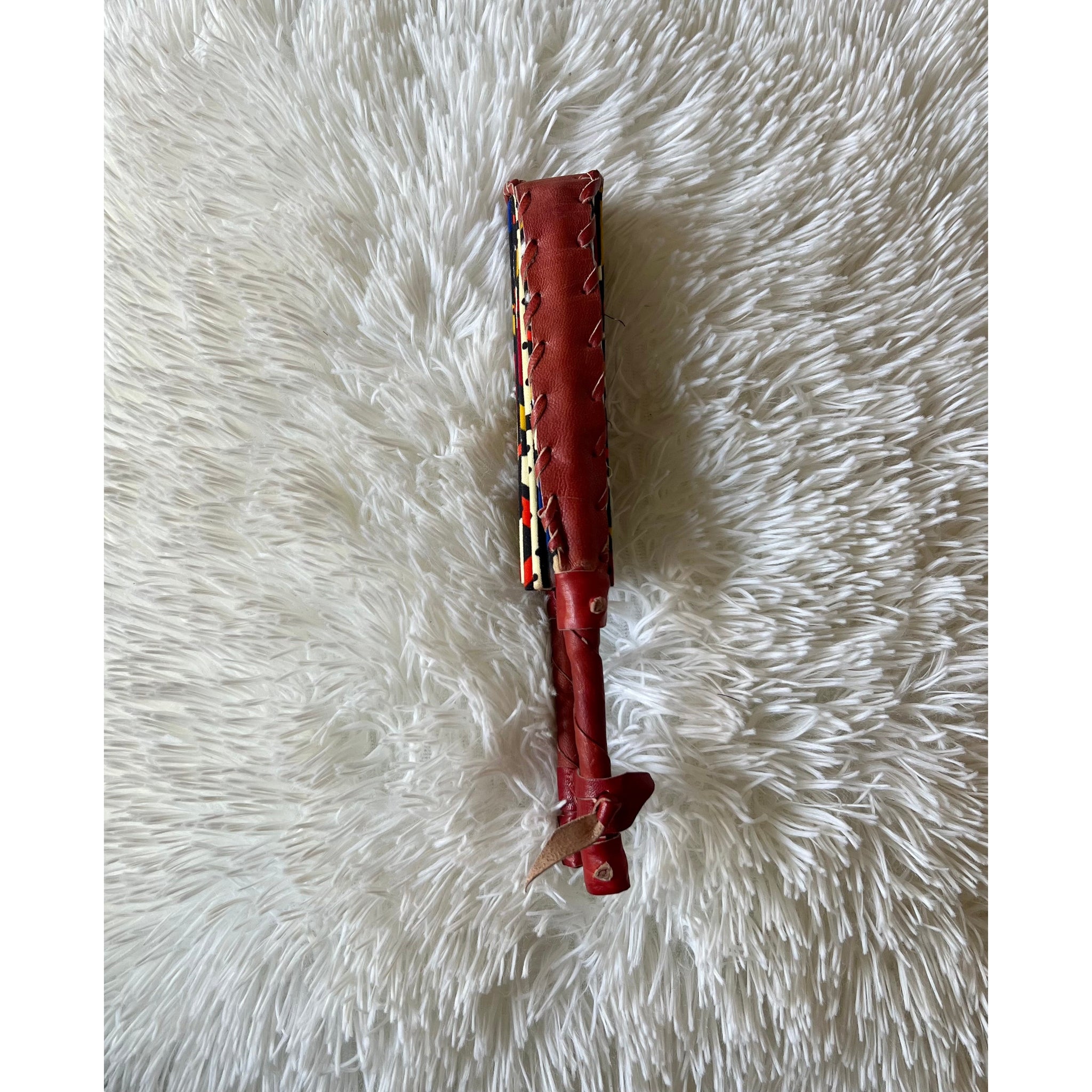 Pink and green African print fabric folding fan
Feel...
Feel cool and fashionable with your beautiful handmade African print folding fan made in Ghana and shipped from Atlanta Ga. 
Fan will fit in your purse. Perfect for your beach days. Will also make a great gift as well as wedding favors. 


Folds into approximately 12" by 2.5"
Opens to approximately 12" by 15"
Made with African wax print and leather